THE 2022 TRIPLE M / PIRELLI HSA SPEED CHAMPIONSHIP REGULATIONS
The 2022 Triple M / Pirelli HSA Speed Championship Regulations can be downloaded here:
For 2022 the Championship, Triple M Motorsport, in conjunction with Pirelli continue their headline sponsorship. It is made up of 29 rounds (best 9 scores to count), continuing with its usual mix of venues and concludes with the season finale double header at Curborough.

In 2022 the Championship makes a welcome return to Cadwell Park at the end of March and, following a well received return to the British Motor Museum at Gaydon for the awards lunch, the 2022 event has already been confirmed for November 20th.
You may register for the 2022 Triple M / Pirelli HSA Speed Championship by filling out the registration form and sending with a cheque for £35, payable to the Hillclimb and Sprint Association Ltd, to the championship co-ordinator (details on the entry form). Please ensure that your HSA membership is up to date or that your membership application has been submitted before registering for the Championship.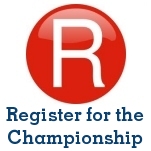 Alternatively you can register on-line here and pay through PayPal using either your PayPal account or with your credit card.
If you are paying by Paypal please remember to wait after you have clicked on 'Pay Now' until Paypal returns you to the HSA web site and your registration number and details are displayed on screen. You will then be sent a confirmation email and your details will appear in the list of competitors.
The 2022 Triple M / Pirelli SBD HSA Speed Championship entry form can be downloaded here:
If you have difficulty in reading or printing these documents please contact the Championship co-ordinator. Details on the contacts page.

RELATED DOCUMENTS

Formula Ford Kent Technical Regulations